Ok guys my second recipe thread and I hope this is as well received as the last one! This is one I found on the internet but adapted the ingredients to my own taste. The ingredients below is my version.
Rabbit in cider (for 4 people):
Ingredients:
1 x rabbit into 6 joints (I used two 1/2 - 3/4 grown which fed 3 hungry blokes)
2 tbsp flour
50g (1 ¾ oz) unsalted butter
4 shallots and an onion (thinly sliced)
1 x Clove of garlic (thinly sliced)
2 x tsp sugar
2 x tbsp cider vinegar (or white wine vinegar)
2 x sprigs fresh thyme
2 x bay leaves
700ml (1.1/4pints) dry cider
1 x tsp Mustard (any will work but I used Dijon)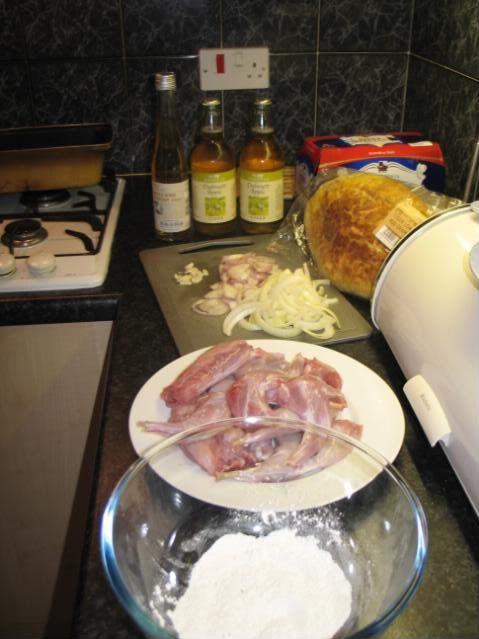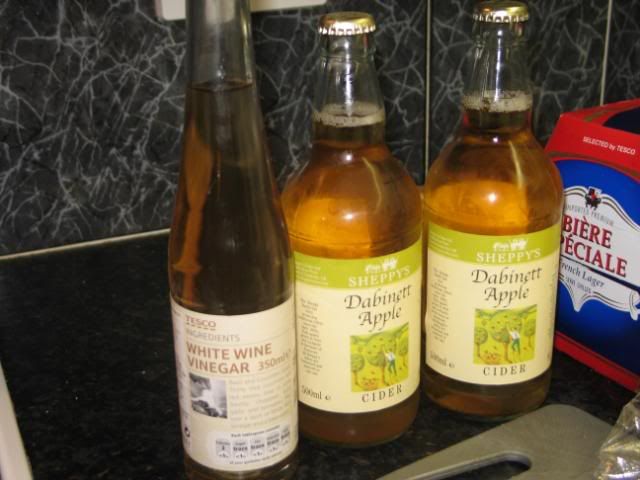 Method:
Coat the rabbit pieces in seasoned flour (a pinch of sea salt and plenty of fresh ground black pepper to the 2 tbsp of flour). The heat half the butter and a table spoon of olive oil in a casserole dish. When the butter is bubbling and a few rabbit pieces at a time and brown the meat on both sides, once browned remove them from the dish and place to one side.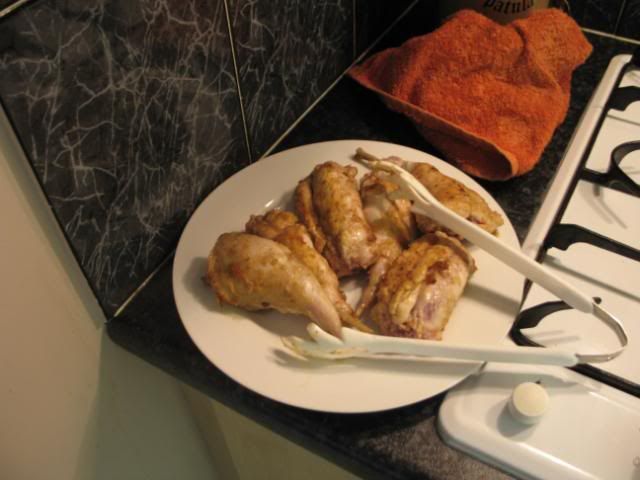 Into the (now empty) dish add the rest of the butter and add the thinly sliced garlic, onions and shallots. Cook these over a medium low heat till the sweat down and become soft. At this stage add the sugar and caramelise the onions. Before the caramel starts to burn, add the vinegar and scrape up the juices that have stuck to the pan.
When the vinegar had evaporated layer the rabbit pieces over the cooked down onion / shallots and add in the cider, bay leaves and chopped thyme.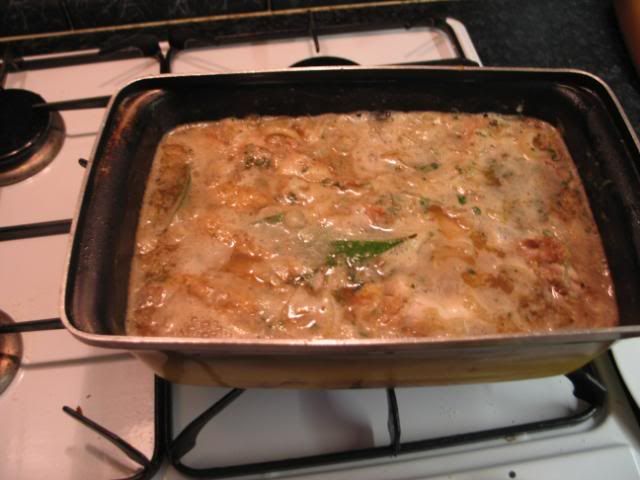 Now very gently bring to the boil and skim off any scum that comes to the surface. Dilute the mustard with a little of the cooking juice and mix it well into the sauce. Cover the casserole and put in a moderate oven (180degrees c/350 degrees f / gas mark 4 for one and a half hours.
It should look something like this: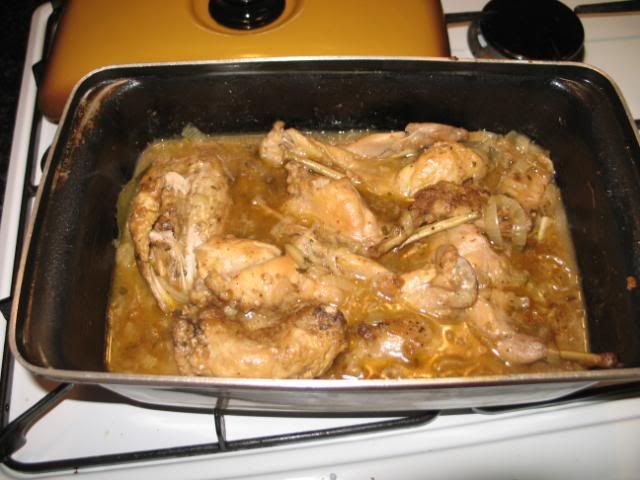 The rabbit should be perfectly tender and come away easily form the bone. Check the seasoning and serve with what ever you want, I did it with crusty buttered bread and cabbage:
Well I hope you enjoyed it, it was one of the tastiest game meals I have cooked so far and my mates loved it! Give it a go!
Hugh