Seems to be that time of year where the only squirrels im getting are big old bucks who i come accross digging on the forest floor trying to remember where they buried that cash of nuts a couple months ago. These bruisers are tough to skin and tough to eat unless cooked very slowly. This recipe works equally well on those "Woundwort" style rabbits that seem to make up any bunnys im getting at the moment.
You will need a "Slow cooker". Fantastic bit of kit that can be picked up for peanuts at boot sales etc.
1 squirrel and a couple of rashers of bacon, plus whatever veg takes your fancy, I always buy local produce from farm shops plus i trade rabbits for veg with some allotment holders.
Boil the squirrel for 2 hours
Drain off the stock into a jug and leave the squirrel to cool. I use my bathrrom window but have to leave the saucepan lid on due to local cats ...
When cool remove all the meat from the squirrel and put it back into the saucepan
Chop all the veg and add to the squirrel meat in the pan, season with salt/pepper add some herbs and mix well with your hands.
Put some gravy granules into the slow cooker enougth to cover the bottom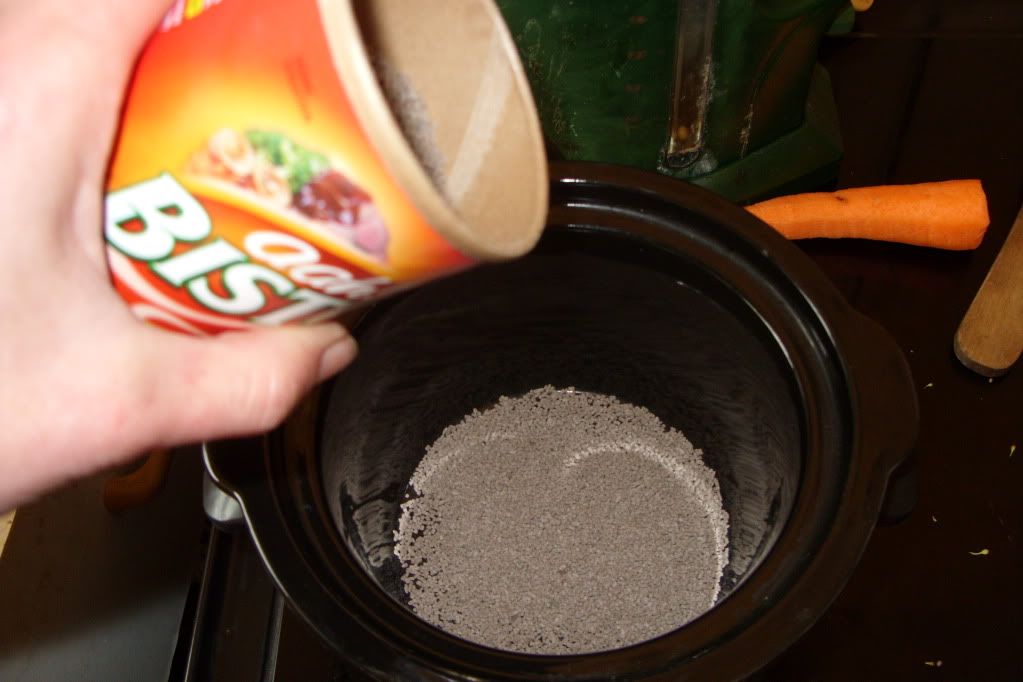 Add the squirrel/veg and fill up with the stock you saved. Plug it in and leave. My slow cooker will take 4 hours on high and 8 hours on low.
Serve and enjoy