Being a person that likes to eat nearly all of the Quary I shoot I decided to try my hand at making some game pasties.
I got the idea from reading Matt Mannings recipe in Air Gun Shooter and watching ANGOFS video on making Pigeon pasties which was featured on Airgun TV, on You Tube .But I modified it to make a game pasty
The ingredients are as follows.....
2 x Pigeon breasts
1 x Pheasant breast
1 x small rabbit
2 x carrots
3 x Potatoes
1 x onion
1 x swede
sea salt
Black pepper
seasoning
1 x chicken stock cube
1/2 can of bitter
You can either make your own pastry or cheat and buy it already made as I did :mrgreen:
Firstly cut all the meat and veg into small pieces.
Put the veg to one side and coat the meat in flour
Add some butter to a large frying pan or WOK and Brown the meat off.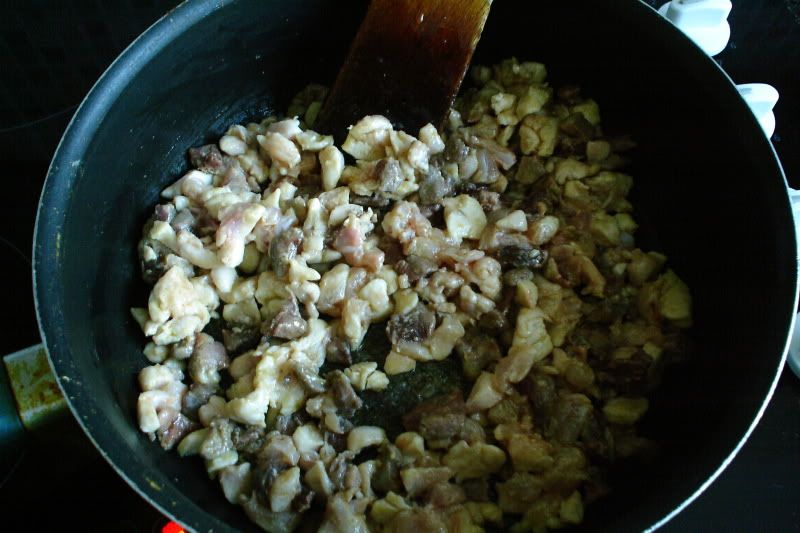 It should now look something like this.
Once it is all browned off,tip onto plate and leave to one side.
Now put all the veg into the Frying pan and cook for about 5 mins or until going soft.Then add about half a can of Bitter or Real ale.Crumble the chicken stock and add the seasoning,pepper and salt and stir in.Leave to simmer for about another 5 - 10 minutes.Until the stock has firmed up a bit and looks more like a sauce.
Now add the meat to the veg and mix in well.
Now get your pastry and roll flat (to about 3mm) then get a 23cm plate and cut round it.
Now its time to spoon in your filling.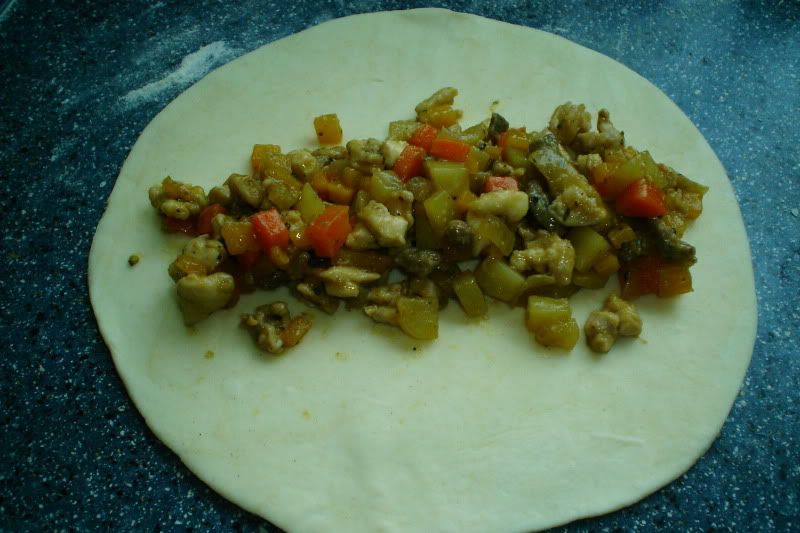 Beat up an egg and brush it round the edge of the round base before folding and sticking into shape.
You should end up with something like this if you havent drunk to much of the ale whilst making the pasties :lol: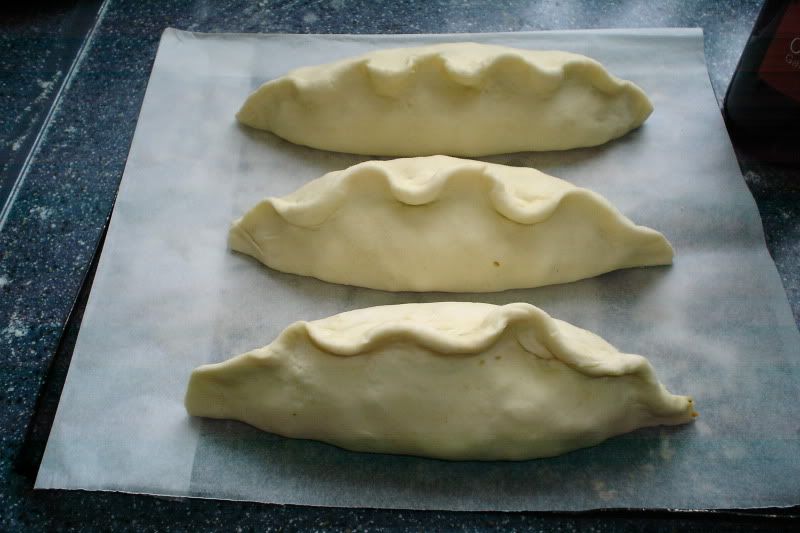 Here is a link to the video that inspired me to make these pasties
http://www.youtube.c...b9fFUAAAAAAAAAA